Hi folks! We've been back home from Europe for a while now, working on new material for the next record. In the meantime, we have some cool gigs to tell you about.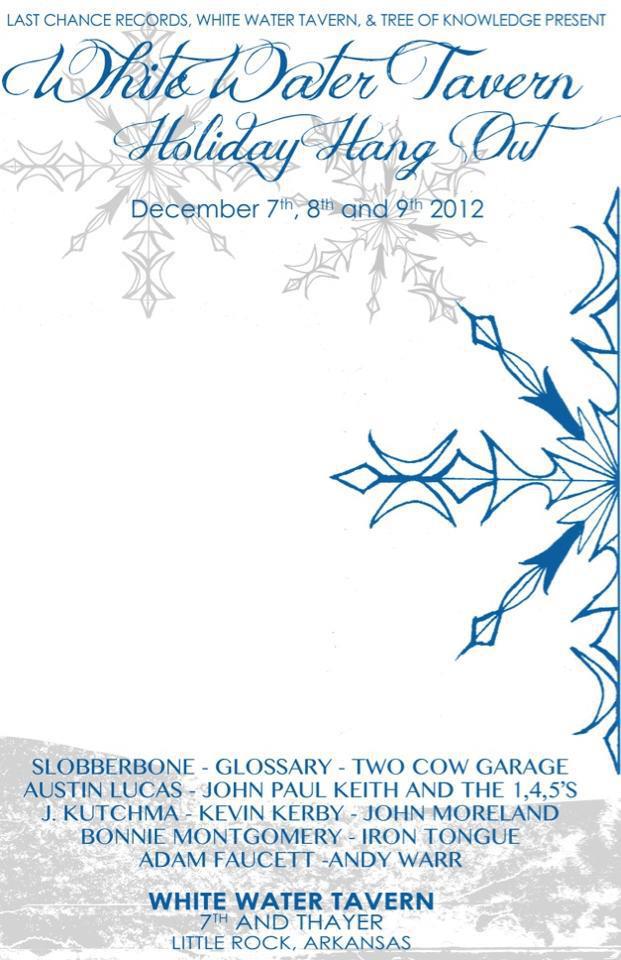 First off, Friday December 7th, we're honored to be a part of the annual White Water Holiday Hangout festival at the White Water Tavern in Little Rock. The festival is three days and includes some amazing acts. On Friday night alone the lineup has us, Austin Lucas, Glossary, Slobberbone, and Two Cow Garage. More information and the full schedule is here, and tickets are available for one, two, or all three nights from Last Chance Records.
Then on Friday, December 14th we'll be video taping an intimate performance in downtown Memphis for Ditty TV, featuring a rare appearance from the official One Four Fives lineup including Mark E. Stuart, John Argroves, and Al Gamble. The show is free but seating will be limited to about 20 people and will be first come, first serve. Please RSVP if you would like to attend. You'll also be able to watch the show streaming live on Ditty TV's website from anywhere in the world.
Lastly, we're excited to finally get to share a bill with our friends Star And Micey for a special holiday show on Wednesday, December 19th at the Hi-Tone Cafe. I'm happy to say this gig will also feature Mark, John, and Al. Get your tickets here!
And one other thing: just before we hit the road this past fall, I was honored to be asked to participate in the fascinating 78 Project, where a performer records two songs direct to 78 RPM acetate, the same way Alan Lomax and others made their famous field recordings from the 1930's. Eventually there will be video of the session, but for now you can listen to the audio of one of the sides I cut here. Be sure and check out other artists' videos while you're there – it's a brilliant concept, beautifully done.
Happy holidays!
– JPK