Lots of big things happening in the coming weeks. I'll be heading out on tour in August up through the Midwest with my band Motel Mirrors, including August 2nd when we open for the great Lucinda Williams at Knucklehead's in Kansas City. I'll also be doing my own set at the Lowertown Guitar Festival in Saint Paul, MN August 5th.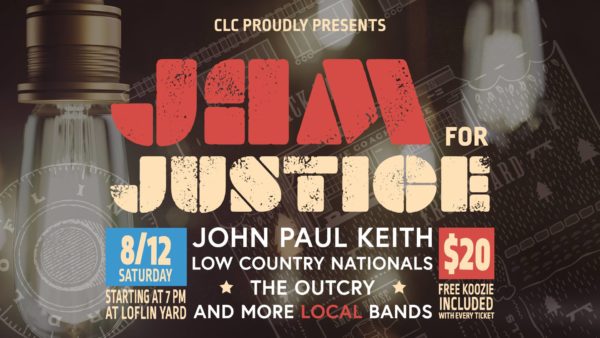 On August 12th, I'll be playing the Jam For Justice benefit at Loflin Yard in Memphis, to benefit the Community Legal Center, an organization providing civil legal services for those of modest means, including immigration law. It's an important cause and I'm happy to contribute.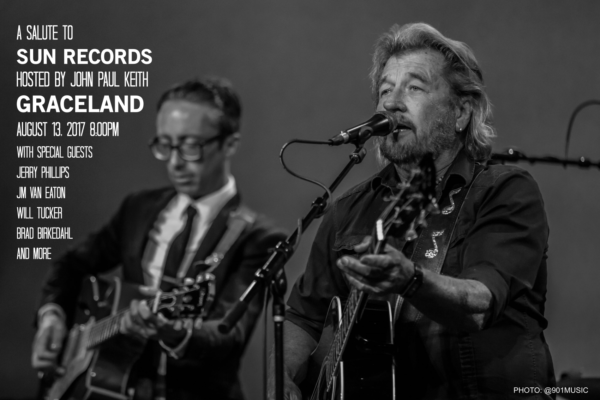 August 13th I have the honor of hosting a Salute to Sun Records at Graceland's Soundstage A for Elvis Week 2017. The band will feature Will Tucker (he played Scotty Moore in CMT's recent drama, Sun Records) and Brad Birkedahl (who played Scotty in the film Walk the Line). Special guests will include Jerry Phillips, Sam Phillip's son, and J.M. Van Eaton, who was a session drummer at Sun and played on all of Jerry Lee Lewis's hits. Elvis Week 2017 marks the 40th anniversary of the passing of the King, so this is a huge honor. We did this Sun tribute twice at Lafayette's over the past year, and both shows were highlights for me. And if that wasn't enough, I'm going to be one of three judges at this year's Ultimate Elvis Tribute Artists Competition at Graceland. As my buddy George Klein aka "the G-ker in your speaker" likes to say, America has had 45 Presidents, but only one King.
I'm also excited to announce that I'll be heading over to Europe in September playing guitar for my buddy Coco Hames, who has a wonderful debut album out on Merge. We're bringing my rhythm section with us, Preston Rumbaugh and Shawn Zorn, and we'll be hitting some places I've never been.
I'm also chomping at the bit to announce the upcoming release date for both the Motel Mirrors full-length debut, In the Meantime, and my new solo record Heart Shaped Shadow. We're dropping both records together on the same date on Last Chance Records. Stay tuned!
I'm gigging around Memphis all the time, too, so check out the tour dates page for a complete listing of local gigs. Full list of upcoming tour dates and special events below. Those with an asterisk are JPK/Motel Mirrors double bills:
7/28 Clarksdale, MS – Shack Up Inn
8/2 Kansas City, MO – Knucklehead's (Lucinda Williams with special guests Motel Mirrors)
8/3 Springfield, IL – Bar None *
8/4 Mankato, MN – Nakato Bar *
8/5 Saint Paul, MN – Lowertown Guitar Festival
8/6 Omaha, NE – Reverb Lounge *
8/12 Memphis, TN – Jam For Justice, Loflin Yard
8/13 Memphis, TN – Graceland (A Salute to Sun Records)
Coco Hames European Tour:
9/19 London, UK – The Old Blue Last
9/20 Paris, FR – La Maroquinerie (w/ Clap Your Hands Say Yeah)
9/21 Amsterdam, NE – Paradiso (Indiestadt 2017)
9/23 Copenhagen, DK – Loppen
9/24 Aarhus, DK – Atlas
9/26 Berlin, DE – Privatclub (w/ The Harpoonist & the Axe Murderer)
9/28 Vienna, AT – Vienna Waves Festival
10/3 Madrid, ES – Café Berlin
(More European dates TBA)